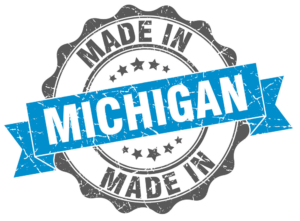 VITAstir® is a leading provider of injectable vitamins.
Our vitamin injections are made in a fully compliant FDA Approved facility. This ensures the highest level of quality and sterility for our patients. Our vitamin injections offer solutions to maintain a happy and healthy lifestyle.
AT-HOME VITAMIN INJECTION KITS SEE ALL
(These products require an Online Physician Video Consultation before they can be shipped out- Learn More.)
[Available in-office only, we do not ship IV Therapy. See locations]
Weight Loss Program Success Rate
Average Monthly Weight Loss
"The Weight Loss program and injections have changed my life in 30 days. I have so much energy from the B12 shots. In 30 days I have lost 4 inches from my waist and these very stubborn 10 lbs that I've been trying to lose for the last 2 years. The staff there are so supportive. Thanks so much Sara and Colleen."
"I Recommend their B12 injections to all that will listen. As a Flight Attendant I need to be at my best regarding Energy and Attitude. B12 Injections do that for me…See you in the sky"
"I have lost over 50 pounds with their help, the staff is just wonderful! Thank you for all your help and encouragement!"
Previous WINNER
2018 WINTER CHALLENGE WINNER! I'm so glad I went ahead and took the challenge. A little healthy competition was exactly what I needed to get out of my post-cancer slump and start moving again. I'd become totally detached from my body while I was sick – I just didn't want to face my fears. The amount of energy I felt during the challenge made me feel alive again.
VITAMINS ARE MAGIC
Roll up your sleeve and feel better. We live fast paced, frenetic lives and rarely stop to evaluate our health. Eating on the go is a daily routine for many. When a proper diet is not always an option, and life gets in the way, many deficiencies can develop. These deficiencies seem to become apparent in the form of low energy (fatigue), weight gain, aging, anxiety, stress, depression and just very low stamina. Vitamin injections bridge the gap. Modern on-the-go lifestyles require us to do more, give more and be better. A simple dose of pure nutrient vitamins can drastically increase ones daily energy output. Yes, live a full and fast paced life, but don't forget to give your body the nutrients it needs. Take a little time to recharge. You'll love us for it!